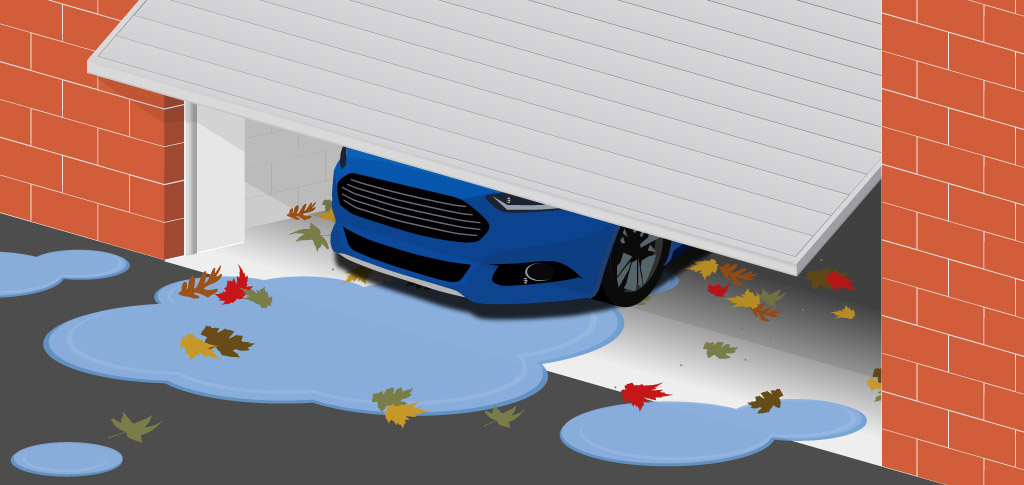 Introducing Weather Defender, the all in one Garage Door Seal
The Weather Defender garage door seal keeps your garage clean and tidy throughout the year. Quick and easy to install yourself with instant results!
 Stops rainwater, draughts and leaves
Available in 11 different lengths
 The new XL version available as 'cut to size'
 Easy-to-fit with instant results
 Forms a watertight seal
 Keeps your garage dry and clean
 Bright yellow safety strip across the length
 Suitable for various sizes of gap
 Made from eco-friendly material
 Ridges on the top, reduce the risk of slipping
 High quality, flexible, eco-friendly PVC
The Ultimate Garage Door Seal
Our Garage Door threshold kits include weather stripping adhesive to secure the threshold in place (the new XL does not include adhesive) and provide a watertight seal between the bottom of the garage door and the floor, and also comes with easy to follow step-by-step instructions.
Unique & Innovative Design
The yellow safety strip ensures the weather seal is highly visible for people and vehicles moving in and out of the garage.
The easy tear-off strip can be torn away when fitting the garage door seal to a roller shutter door, to create a straight edge.
Anti slip ridges prevent humans as well as vehicles slipping when crossing over the threshold seal.
Serrated grooved base has been designed to create an ideal surface to provide excellent adhesion for the sealant and floor.